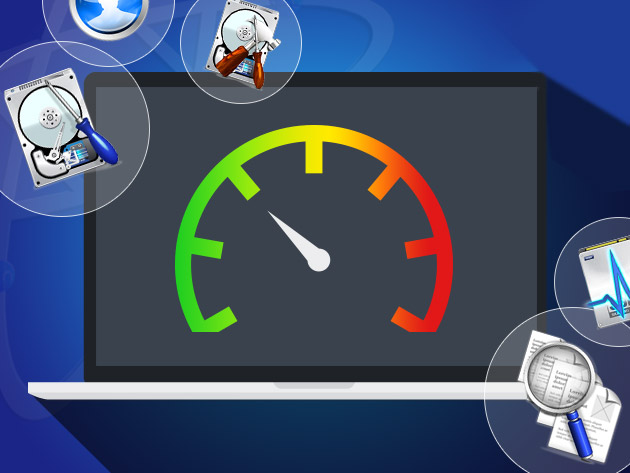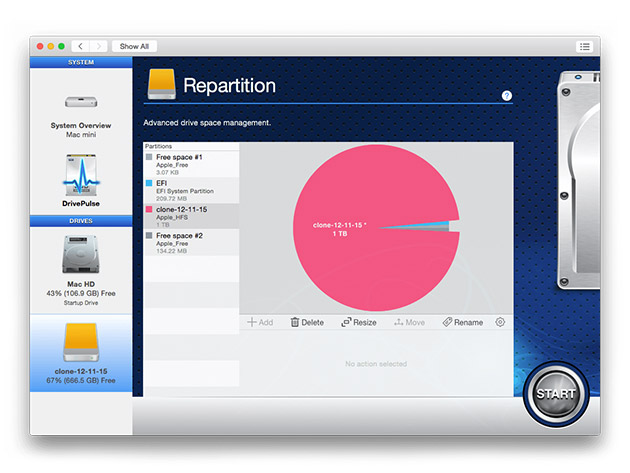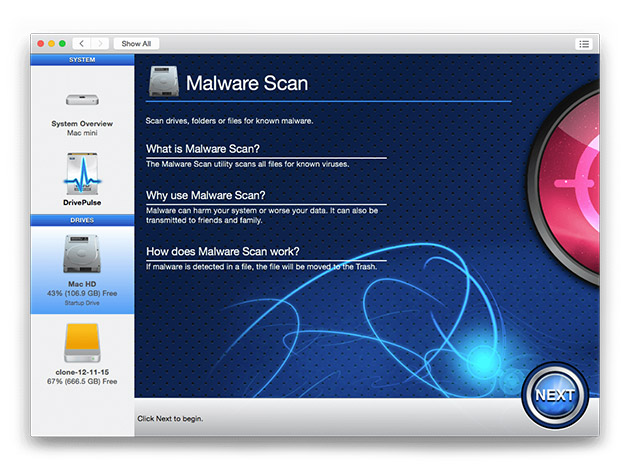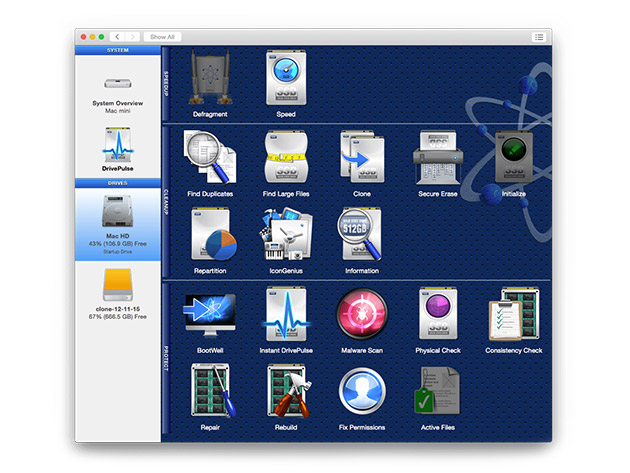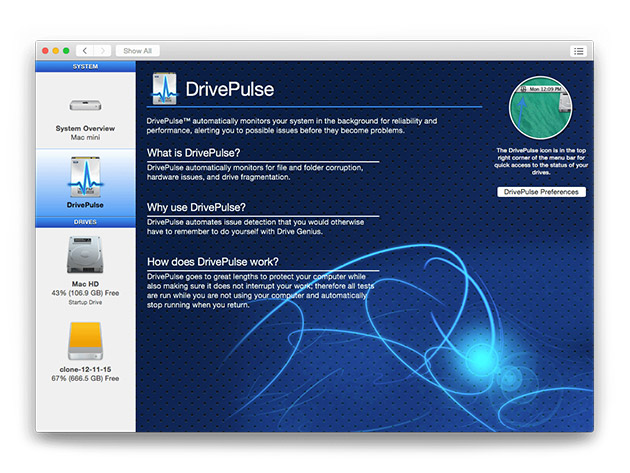 Drive Genius 5: Standard License
by Prosoft
The Go-To, Award-Winning App for Maintaining, Protecting & Repairing Your Mac
Description
Like any working machine, your Mac requires maintenance to keep it running smoothly. Drive Genius is the clear choice by Mac users in the know, silently working to speed up, clean up, protect, and even bring your Mac back from the dead. Keep up-to-date on potential hard drive issues with Drive Genius' alert system and stay constantly in the loop on Malware Scans, physical checks, and much more. The new and improved version now includes 19 different utilities, all automated when you're not using your system so you'll never notice a slowdown during a scan. Drive Genius is the most used Defrag tool for Mac, partially because it's been Apple's choice at the Genius Bar for over 7 years.
2017 Excellence and Gold Awards Winner, TopTenReviews
Scan your system automatically & identify malware while in idle mode using the brand new Drive Pulse feature
Create a bootable secondary drive to easily repair your main hard drive w/ the BootWell feature
Optimize & speed up your Mac for maximum performance
Alerts you of problems before they escalate into major issues
Find large files & duplicates; delete ones you don't need
Personalize, set custom icons & make drive identification easier
Measure the performance of your drive & check for hardware related problems
Check for possible file & folder corruption to prevent data loss
Repair most kinds of logical file & folder errors to prevent future critical problems
Specs
Details & Requirements
Version 5.0
All minor updates included
Compatibility
Mac OS X 10.10 or later
1GB RAM minimum
For maintenance purposes, most Drive Genius 5 utilities work on the primary startup drive "live" with no need for a secondary startup drive. However all repair and recovery utilities require starting your computer from a secondary drive so they can have exclusive access to your primary drive.
License
Redemption: must redeem within 30 days of purchase
Length of access: lifetime
Restrictions: for use on up to 5 computers
Terms
Instant digital redemption