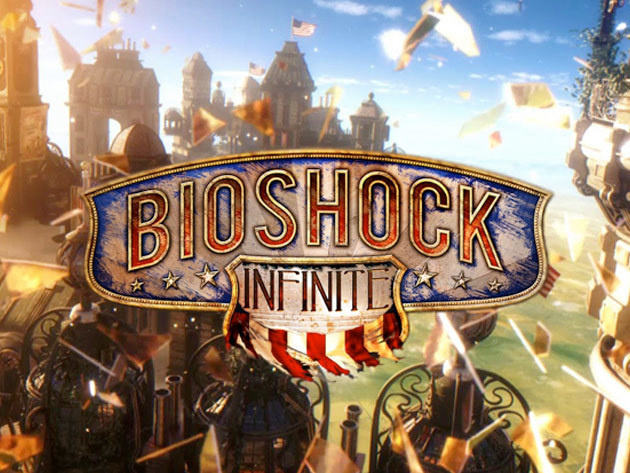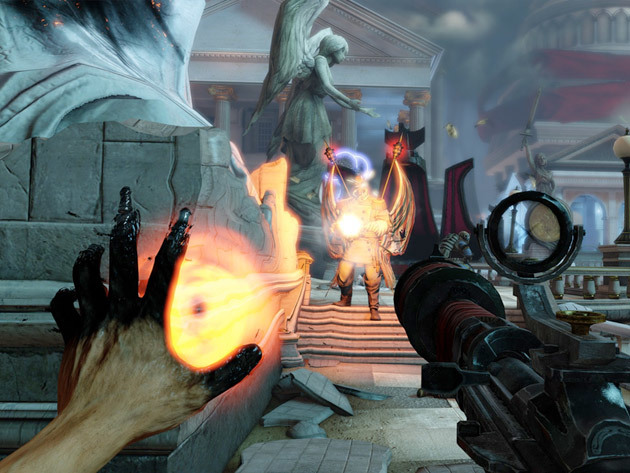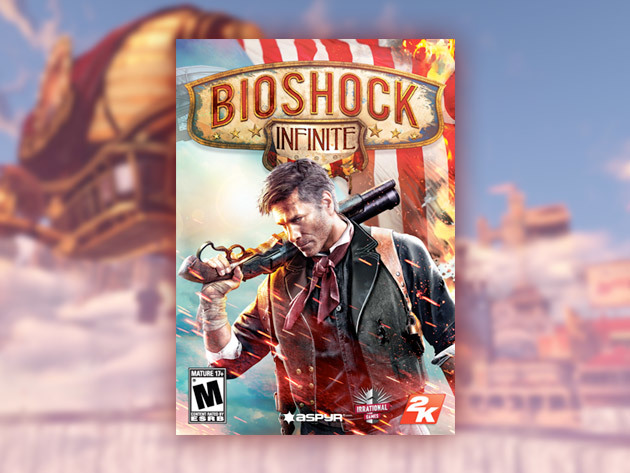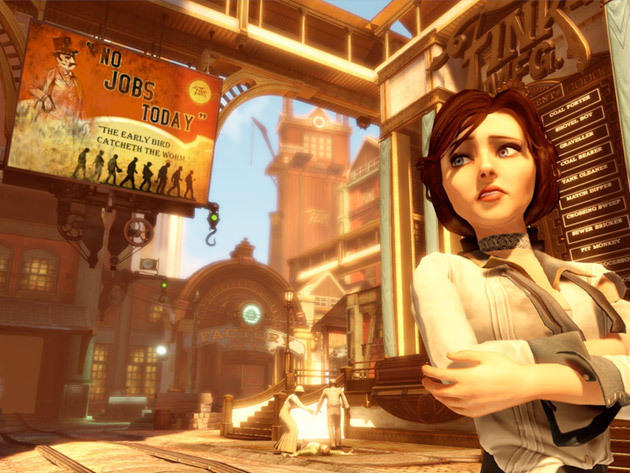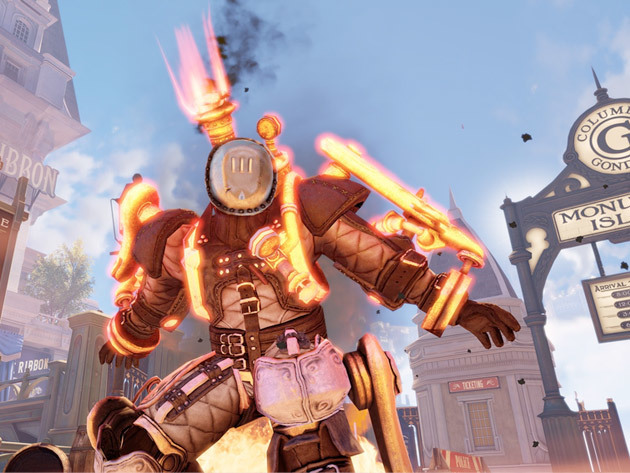 by Aspyr
The Critically-Acclaimed First-Person Shooter That Brings Gaming To New Heights, Literally
Description
THE GOODS
Indebted to the wrong people, with his life on the line, veteran of the U.S. Cavalry and now hired gun, Booker DeWitt has only one opportunity to wipe his slate clean. He must rescue Elizabeth, a mysterious girl imprisoned since childhood and locked up in the flying city of Columbia. Booker and Elizabeth form a powerful bond during their daring escape. Together, they learn to harness an expanding arsenal of weapons and abilities, as they fight on zeppelins in the clouds, along high-speed Sky-Lines, and down in the streets of Columbia, all while surviving the threats of the air-city and uncovering its dark secret.
TOP FEATURES
The City in the Sky – Leave the depths of Rapture to soar among the clouds of Columbia. A technological marvel, the flying city is a beautiful and vibrant world that holds a very dark secret.
Whip, Zip, and Kill – Turn the city's Sky-Lines into weaponized roller coasters as you zip through the flying city and dish out fatal hands-on punishment.
Tear Through Time – Open Tears in time and space to shape the battlefield and turn the tide in combat by pulling weapons, turrets, and other resources out of thin air.
Vigorous Powers – Throw explosive fireballs, shoot lightning, and release murders of crows as devastatingly powerful Vigors surge through your body to be unleashed against all that oppose you.
1999 Mode – Upon finishing BioShock Infinite, the player can unlock a game mode called "1999 Mode" that gives experienced players a taste of the kind of design and balance that hardcore gamers enjoyed back in the 20th century.

WHY WE LOVE IT

What do you get when you combine flying cities, re-fictionalized American history, an arsenal of weaponry, genetic engineering and quantum mechanics? One of the best games of 2013, is what! If you haven't played it by now, you owe it to yourself and your laptop to get Bioshock Infinite. It's the perfect gift for yourself this holiday season. Nothing soothes the pain of never meeting your in-laws standards like the brutalizing of mutant zealots throughout the beautiful sky city of Columbia. All kidding aside, this is one of the best stories we've ever experienced as gamers. The gameplay is amazing, but the storytelling is even better. If you managed to miss it so far, take advantage of this awesome price break and download Bioshock Infinite today!

THE PROOF

Metacritic Score: 94/100 "BioShock Infinite isn't afraid to magnify the way religious and racial extremism inform our culture and change lives... Once the finale comes, you will want to play again, watching each event and image through the lens of information you can never un-know. BioShock Infinite is more than just a quality game: it's an important one." - (9/10) GameSpot "In total, BioShock Infinite is a brilliant shooter that nudges the entire genre forward with innovations in both storytelling and gameplay." - (9.4/10) "Amazing" IGN Editors' Choice

SYSTEM REQUIREMENTS & LANGUAGES

Minimum (Mac):

OS: 10.8.5 (Mountain Lion), 10.9 (Mavericks)
CPU Processor: Intel Core 2 Duo (Dual-Core)
CPU Speed: 2.2 GHz
Memory: 4 GB RAM
Hard Disk Space: 30 GB
Video Memory (VRam): 512 MB
Video Card (ATI): Radeon HD 3870
Video Card (NVidia): Geforce 640M
Additional: BioShock Infinite supports both the Microsoft Xbox 360 wired gamepad and the PlayStation 3 Dualshock 3 Wireless Controller in addition to the Macintosh mouse and keyboard.
Languages: English, French , German, Italian, Spanish, Polish, Portuguese, Russian, Japanese, Korean

Supported Video Cards:

NVIDIA GeForce® 640M, 650M, 660M, 675MX, 680MX
ATI Radeon HD 3870, HD 4850, HD 5670, HD 5750, HD 5770, HD 5870, HD 6750, HD 6770, HD 6970
Intel HD Graphics 4000

NOTICE: The following video chipsets are unsupported for Bioshock Infinite:

ATI RADEON HD 2000 Series, HD 4670, HD 6490M, 6630M, HD 7950
NVIDIA 8000 Series, 9000 Series, GT 100 Series, 320M, 330M
Intel HD 3000, Integrated GMA 950, Integrated x3100

NOTICE: This game is not supported on volumes formatted as Mac OS Extended (Case Sensitive) Other Requirements:

Initial installation requires one-time Internet connection for Steam authentication; software installations required (included with the game) include Steam Client.
Terms
No refunds, all sales are final.
Instantly redeemable through Steam upon purchase.
You must download the Steam client (free) to activate and play your game.
Upon purchase, follow the redemption instructions located in your account to activate your game.